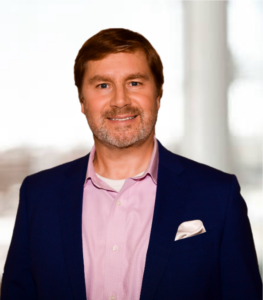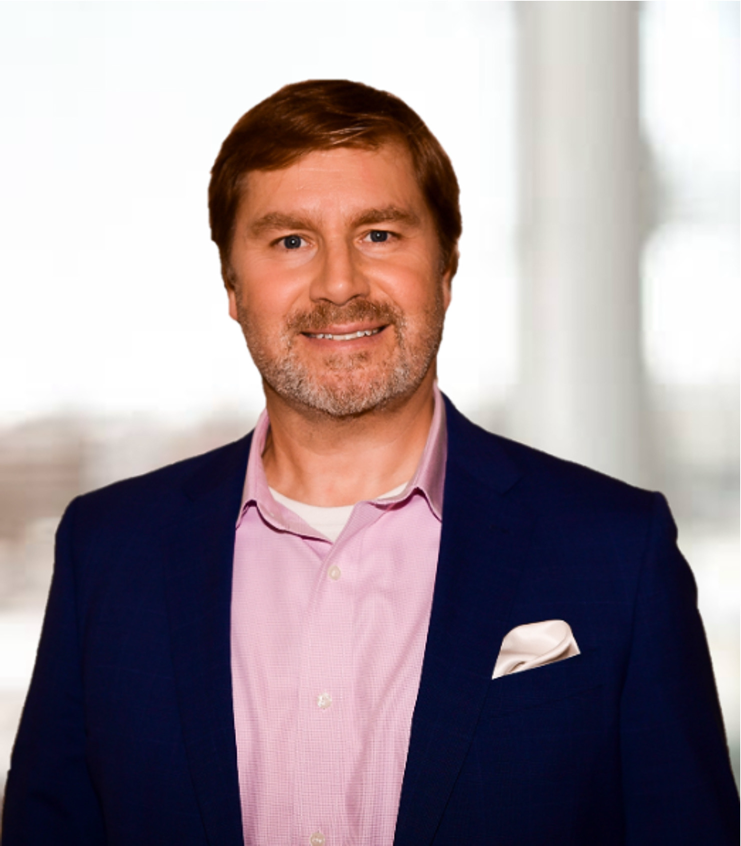 Today, Axio is pleased to announce that Paul Bjarnason, a 25-year veteran of the Enterprise Software space, has joined the company as Chief Commercial Officer. Paul will be leading all aspects of Axio's go-to-market operations including sales, alliances and marketing and will be reporting directly to CEO Scott Kannry. Paul's most recent position was as Senior Vice President of Operations at Thycotic Software, a Privileged Access Management (PAM) company which exited to TPG Capital earlier this year for $1.4 Billion. Paul was also previously Chief Operating Officer of Metalogix Software, which exited to Permira Capital in 2014 and subsequently Quest Software. His history spans building and managing the many disparate parts of the sales go-to-market in early- to mid- stage companies. 
Earlier this week, we sat down with Paul to get a sense of what drove him to join Axio and to get his perspectives on the overall landscape for cyber risk management solutions.  
Why did you join Axio?
At the time I was contemplating a change, I was entertaining several opportunities, one of which was Axio – a small but impactful cyber company. Throughout the interview process, it became clear this was no ordinary company – more and more I recognized the talent level and industry recognition of this team's expertise. Led by two very passionate and deep subject matter experts in the fields of cyber- security and insurance, Scott Kannry and Dave White, Axio was clearly on a mission of advancing the greater good and the idea of helping scale this trusted advisor to some of the world's leading critical infrastructure organizations became very appealing.  
In today's risk climate, the likelihood of cyber catastrophe for a critical infrastructure operator is very real and I knew working with a team that was addressing the risk management side of the equation had to be my next move. Watching and experiencing first-hand the supply chain disruptions, seeing hospitals impacted and lives being lost due to cyber incidents, I knew I had to get behind an organization that wanted to help industry get on the front foot and focus on the RIGHT risks. 
Finally, Axio made a bold move to bolster company oversight with energy industry veteran Bob Dudley, a man who knows risk first-hand, recognizes cyber as one of the most perilous risks of our time, and a leader who has has worked with world leaders to resolve similarly complex events. I am looking forward to Bob's guidance and mentorship along this journey, as I know the rest of the team here is as well. 


What makes you most excited about the opportunity?
The ability to help grow a positive force in this world truly excites me. Today's cyber risk management suffers from a lack of tools that enable organizations to focus on the right risks at the right time. In other words, prioritization is severely lacking, which leaves those organizations unknowingly exposed to threat actors who now have multiple points of entry. Leveraging scorecards and stoplights to manage risk, in this day and age, is like bringing a knife to a gun fight. Axio supplies organizational leadership – CISOs, CEO's, and Boards of Directors – with the right weaponry: a holistic risk management framework that measures the business impact of risks in dollar terms and then address those risks in order of impact through properly stack-ranked control initiatives.   
We start this off with an assessment of an organization's current controls to pinpoint gaps and deficiencies in their risk defenses as a result of today's threats, then use our quantification methodology to pinpoint and organize those control initiatives that will have the greatest impact (risk buydown) and optimize the risk posture, and finally leverage our insurance stress-testing to ensure organizations understand their protective backdrop and position their risk appetite accordingly. Continuously monitoring the enterprise attack surface also ensures organizations have the needed on-going intelligence to optimize their cyber security posture in real time.  
You've been a part of several high growth startups, including Softek, Metalogix, most recently, Thycotic – and a number of exits…how have your previous roles prepared you for Axio
? 
I have been very fortunate to work at and help lead these high growth, venture-backed startups – collaborating with the best operators and investors in the business. Each of these companies were backed by Insight Ventures, where I worked with many of the same leaders from company to company. Taking a company from a stagnant or single digit growth to triple digit growth at this stage is the fun part and I've been there on multiple occasions. 
Highlighting my most recent experience, I joined Thycotic in late 2018, which allowed me to work with several former executives from Metalogix along with a number of other top-notch executives I had been aware of from the Insight Ventures world. It was exciting to be a part of a rocket-ship privileged access management organization at a time when Gartner acknowledged that PAM was (and still is) the #1 security priority for CISOs. Early in my tenure here at Axio, I learned that several of our clients have Thycotic PAM deployments and absolutely love Thycotic and their solutions, which is always nice to hear companies you helped manage really making a difference. Interestingly, we've been working with a number of prospects who don't have a PAM strategy and my relationships in the PAM space will help Axio deliver greater value to customers through these extended relationships and ensuing partnerships.  
What else are you excited about with Axio in the time you've been here?
Axio stands at the intersection of the security controls organizations have in place, which offers us a unique opportunity to forge alliances with the likes of the GSIs and Advisories like PwC, Accenture, Wipro as well as numerous security vendors across every control category. Many of the organizations we speak with are lacking in their maturity across many of these areas, and it's created a nice opportunity for us to bring in trusted ISV partners, and other value-added consultants to drive further growth and result in better end-state security for our common clients.
What do you like to do in your spare time?
Family is #1.  My wife and I are constantly busy with two kids in college and one in high school, driving to various sporting activities, finding friends to watch our dogs all the while. 
My other get away is spending time on the Potomac River with family and friends. It is my constant vacation near home. 
Follow Axio on LinkedIn and Twitter to stay up-to-date with further news and product-related announcements.