Clear reporting that shows the impact of cybersecurity on the business
Stop relying on incomplete 'defend and protect' data and start managing cyber risks that could cripple the business.
Challenge
You need to understand priority cyber risk in clear business terms
Why
Effective governance decisions must ensure business continuity and uninterrupted service
Solutions
Comprehensive risk management aligns cybersecurity to the organization's financial statements
Cyber risk reporting informs responsible decisions
Qualitative reports only provide a rudimentary snapshot of a corporation's cyber health. Cyber risk information is much more valuable once it is prioritized based on financial impact in relation to business objectives. A board member can can then quickly compare what areas of the business are more susceptible to a cyber-event and understand what actions can be done today to decrease the risk.
Watch our webinar with former BP CEO on cyber reporting
Navigate emerging threat landscapes impacting the business
As a board member, you can't afford to stand on the sidelines as the world changes. Emerging threats and risks are constantly publicized in the news and media. Know the impact before the risk is realized. Determine how cyber risk will affect the business before it's too late. Some important impacts include the cost of supply chain threats, consequences of ransomware attacks, and attacks on connected critical infrastructure. Any cyber scenario can be represented as a best-and worst-case outcome in dollars and cents.
Measure against industry benchmarks and standards
Improving cybersecurity posture is a journey, and cybersecurity assessments are a process of consistent improvement over time. During this process, it's important to use industry data to measure how your organization compares to its peers. And ultimately, board members need a roadmap that outlines improvements and timelines with options to accelerate initiatives.
Fulfill your fiduciary duty when everything's at stake
As a board member, you need better information about all risk types to make executive decisions. While assessments on compliance and maturity are excellent instruments to understand the present state and provide a score to track improvement, they are only one piece of the reporting puzzle. Cyber risk quantification allows you to take decisive action by understanding the risk scenarios pertinent to the business and the dollar amount of risk reduced for each security initiative.
Customer Success Story
Riverstone chose the Axio360 platform to measure and monitor cybersecurity across its equity investment portfolio. Within several months of platform usage, deficiencies were identified, and a holistic representation of cyber posture was available in a single view. The result was noticeable. Investors and operators could sleep well at night knowing necessary financial and technological controls were identified, and plans were put in motion to mitigate and manage security events before they transpire.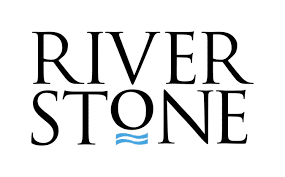 Get Axio Leadership Guide:
Getting the Board Game Right