Cybersecurity decision-making as dynamic as your IT environment and risk posture
Factors that impact cyber risk are always changing, which means you're constantly making decisions. Without a trusted model, decisions take too long and attackers take advantage of security gaps and delays.
Axio360 creates a repeatable process for cybersecurity planning and management.
Establish and justify your
cybersecurity budget
You know where you want to take your cybersecurity program. Now find out if the economics work. Then you can make informed trade-offs when necessary.
Build your roadmap to meet your goals
Set timelines and assign actions to reach your targets, directly in Axio360. You'll be able to easily track and communicate progress in terms everyone can understand.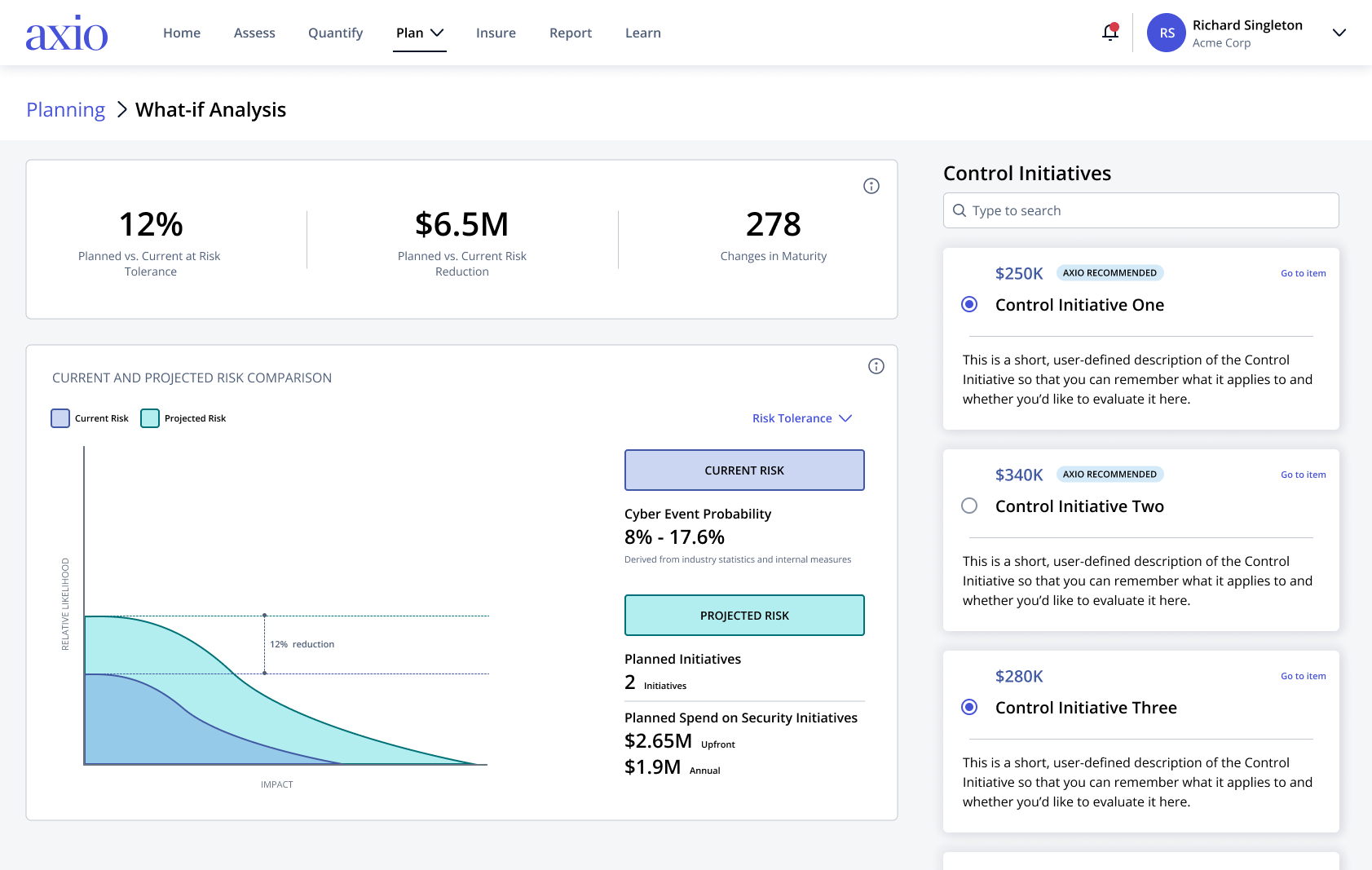 Demonstrate the success of your
security program
Disclose the policies and procedures you use to identify and manage risk. And connect those policies and procedures to strategic planning.
Ready to plan your roadmap the right way?