Cybercriminals show no mercy, targeting the most vulnerable
Hospitals, insurers, and providers of medical services are increasingly vulnerable to malicious cybercriminal activity. Private health records may be breached, patient care disrupted through ransomware attacks, and IoT monitoring data manipulated to create chaos and confusion. Healthcare organizations' cyber risk scenarios must be diagnosed and understood quickly to prioritize remediation and risk reduction.
The nation's largest healthcare organizations depend on the Axio platform to build an enterprise-wide cybersecurity standard. Axio360 is a complete risk management solution designed to reduce cyber risks continuously. Healthcare organizations can identify priority scenarios and select the most cost-effective controls to protect their crown jewels.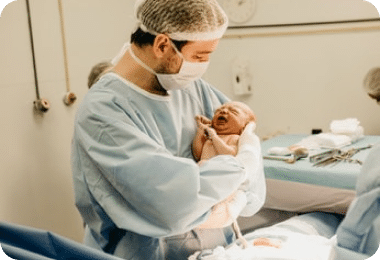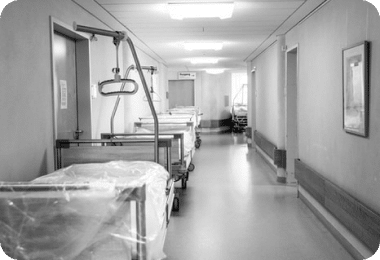 Complex healthcare organizations can build a cybersecurity standard at their own pace
"I needed to be thoughtful in my approach to standardize and modernize risk and security controls while reporting progress to the Board. We looked at a lot of solutions. None of them were robust enough to manage our cyber risk posture. We chose the Axio360 platform because it was designed to be holistic, allowing my team to build a cybersecurity standard across a very complex healthcare system. We can then rely on our assessment data to select improvement projects to reduce the risk of our most susceptible scenarios. All the other vendors we engaged with provided only one piece of the cyber risk puzzle and often gave us complex solutions. The Axio360 platform spoke to our needs. We now have actionable reporting of our cyber posture so we can focus on the risks that matter."
CISO, Top 100 Healthcare System
Our Promise to Healthcare Customers
Axio has deep relationships with healthcare organizations. Every customer interaction is built on the principles of dedication, reliability, and partnership. The Axio360 platform is designed to scale as your organization grows in cyber maturity. By being framework agnostic, you can choose the best options for nimble documentation and reporting to ensure compliance and better security. Then, as you mature, your risk quantification models will automatically adjust to reflect your latest implementation improvements.
Ensure patient safety with cyber risk reduction
For the healthcare industry, the impacts are not just financial but can affect patient's lives. Cyber attacks are threatening patient data integrity, negatively impacting patient care on top of creating business disruption.Changes to patient's data records lead to loss of value and even of life. Hospitals are already seeing the downstream impacts of ransomware are affecting the ability to provide patient care. Beyond the reputational impact of these attacks, the operating revenue losses and operating expenses are catastrophically high. It is critical that organizations in healthcare understand how much financial risk is acceptable for the costliest and most probable breaches.
Read Axio's case study on how a medical device manufacture mitigated risks that could potentially harm patients
Choose the right framework and demonstrate OCR and HHS compliance
Developing a cybersecurity standard minimizes regulatory headaches and fines. As the OCR and HHS put pressure on documenting a cybersecurity standard, stay ahead of the curve through collaboration and effective documentation. Legislative changes such as HR 7898 have incentivized healthcare organizations to adopt a cybersecurity framework like NIST CSF, resulting in reduced audit cycles and the potential for fine abatement. With dozens of frameworks and models to identify the weak spots in your cybersecurity program, it may be hard to choose which one is suitable for your needs. Axio360 offers foundational reporting in NIST CSF with the ability to map to more comprehensive frameworks and maturity models in the future.
Get your budget approved by showing the positive financial impact of cyber initiatives
When all stakeholders know the financial impact a cyber attack poses to the organization, it becomes possible to align cybersecurity priorities with the strategic objectives. Axio's solution focuses top-down to identify cyber risk scenarios that will negatively impact the business and patient safety most so it can prepare to survive catastrophic events. If you aren't able to get the dollars needed to protect leadership's strategic initiatives, check out how risk quantification can help you get the budget you need.
Our method focuses on actions the organization can take that will lower the magnitude of impact when the risk materializes. The roadmap planning capabilities help ensure that security leaders are not engaged in highly reactive, event-driven initiatives. Evaluating corporate security programs in a holistic way also provides security leaders the defensibility required to demonstrate that appropriate actions and initiatives were taken prior to an event occurring – and that all required stakeholders understood the risks of action vs. inaction.
Learn more about Axio's cyber risk quantification methodology
Watch Accenture's Global Applied Cybersecurity lead, the former BP CEO, and Axio's CEO, discuss preparing for a cyber catastrophe