Experts in your cybersecurity standards
Axio has a long history of developing resilient cybersecurity programs for the energy industry. Our staff architected the cybersecurity capability maturity model (C2M2) in close collaboration with the Department of Energy. The model has become the industry standard for operators of critical infrastructure who demand a comprehensive understanding of their unique cyber risks. Over the past decade, we have had the privilege of sharing our cyber-risk management expertise with some of the nation's top power and utility operators. Beyond identifying weak spots in cyber programs, Axio's methodology focuses on quantifying susceptible cyber-risk scenarios to analyze exactly how much is at stake financially. This approach ensures organizations know where their crown jewels are and can prepare accordingly.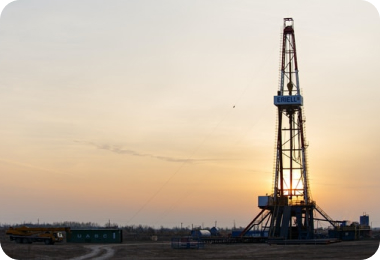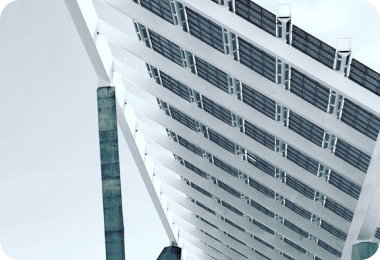 Analyze exactly how much
is at stake financially
Our Promise to Energy Customers
Every Axio relationship is built on the principles of dedication, reliability, and partnership. We promise to help you maneuver through the world's most transient threat landscape regardless of new compliance mandates and emerging attack vectors.
How Axio Helped a Utility Company Bridge the IT and OT Divide:

Download the case study to see how this energy utility enabled IT and OT collaboration to rapidly understand their cyber maturity and launch 6 prioritized projects.

Assess your resilience
The Axio360 platform identifies weak spots in your cybersecurity program faster than traditional methods. Managing laborious checklists is a thing of the past. Welcome to a new age of continuous improvement through seamless collaboration. Our platform integrates your enterprise operations with workflow systems to make teamwork enjoyable and transparent.
Assessing cyber risk shouldn't be painful.
Read the eBook to learn how you can build a continuous cyber risk assessment process that gets your entire team.
Ensure business continuity
Cyber risk quantification lets you and your team sleep well at night by shining light on scenarios that can cripple your business. Critical-cyber risks are often not immediately evident due to the complexity and interconnectivity of IT and OT systems. The energy grid and other critical infrastructure are constantly exposed to cybercriminals, nation-state actors, and malicious hacktivists who are relentless in exploiting vulnerabilities. Your job is to protect society by maintaining the delivery of energy, and we make it less stressful by accelerating control improvement.
Learn about Axio's cyber risk quantification methodology
Define project priorities
Powerful road-mapping puts your team's initiatives front and center of the cyber risk conversation. Laundry lists of to-dos can delay progress and overburden limited resources. With looming compliance mandates and multiple organizations requesting updates, always stay organized. See how your projects will improve your control maturity and reduce risk, set milestones, and keep a log of documentation and evidence.
Watch Bob Dudley, the former CEO of BP, discuss how to prepare for catastrophic risks