Remove the burden of cyber risk management
Banking, insurance, private equity, and other financial services companies are often faced with the burden of reducing risk without increasing spending. Current GRC tools lack the visibility and insight to deliver quantified intelligence on which teams can act. The Axio360 platform is designed for security professionals who operate with limited resources and budgetary constraints. You can rapidly link business strategies through cyber risk assessments and then leverage quantified risk scenarios to optimize cybersecurity spending.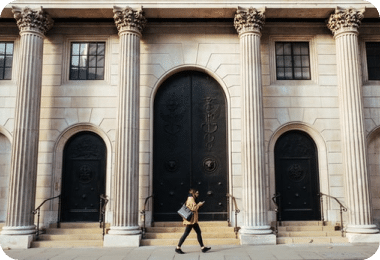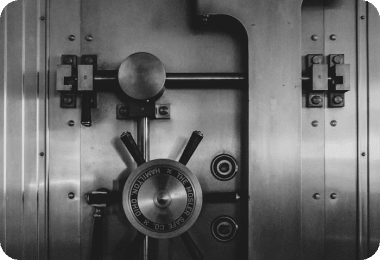 Efficiency leading to cybersecurity improvement for leading private equity firm
"We needed efficiency to do our job correctly and for Riverstone to grow and be protected from new and unforeseen cyber risks. The Axio360 platform was a quick and efficient way for us to help our companies improve in specific cybersecurity areas. It's important to protect capital for our investors and make sure our companies perform—the results were evident quickly."
Eliot Cotton, Principal and Assistant General Counsel of Riverstone.
Our Promise to Financial Services Customers
Every Axio relationship is built on the principles of dedication, reliability, and partnership. We promise to help you maneuver through the world's most targeted business landscape regardless of regulatory pressures and emerging attack vectors.
From check-the-box compliance to continuous cyber improvement
As a financial services institution, you must meet prescribed regulatory requirements. However, compliance is not a means to an end. Minimizing cybersecurity risk begins with identifying and implementing cybersecurity improvements that go beyond check-the-box obligations.
Leading New York bank uses Axio360 to illuminate cyber risks and improve cyber program effectiveness.
Download the case study to learn how a premier financial institution used the Axio360 platform to understand and improve its state of cyber maturity
Critical cyber risk scenarios in business terms
Cyber criminals are keen to target financial services firms and payment systems, wreaking widespread financial, legal, and reputational havoc in the process. Quantifying your priority risk scenarios lets you and your team sleep well at night by illuminating the risks that could cripple your business. Cybersecurity risk is often discussed and presented in purely technical terms, despite being an existential risk to the business. Traditional methods are time-consuming and not scalable. Financial intuitions have some of the most complex application portfolios, cross-operational dependencies, and dense customer footprint. Understanding the impact of dollars and cents is critical to making effective decisions. The Axio360 platform makes cyber risk quantification less stressful by accelerating control improvement.
Learn more about Axio's cyber risk quantification methodology
Define project priorities and prove their integrity
Effective cybersecurity programs need to start with a strong cybersecurity roadmap. Reactively responding to security incidents can often come at the expense of longer-term cybersecurity program evolution and optimization. Looming compliance mandates and multiple dependent 3rd party organizations requesting updates are a constant in financial services. See how your projects will improve your overall maturity, reduce risk, set milestones, and keep a log of documentation and evidence.
Download the fact sheet
to learn how your financial institution can prove cybersecurity maturity and establish effective risk assessment processes to prevent regulatory fines.
Watch Bob Dudley, the former CEO of BP, discuss how to prepare for catastrophic risks