Identify, prioritize, and remediate cyber risks
Cybersecurity regulations such as the Federal Information Security Modernization Act of 2014 (FISMA) have long necessitated strong documentation of controls and clear cyber posture reporting. Today, more than ever, supply chain attacks and recent ransomware events have heightened the need to quickly identify security gaps and improve cyber readiness for new critical threats. There is no time to waste as these risks threaten to disrupt infrastructure and societal well-being.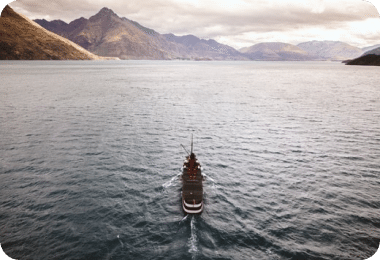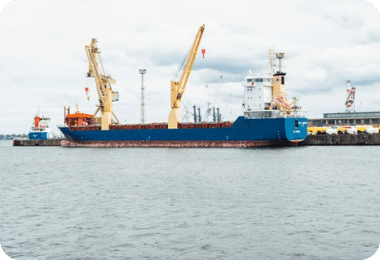 Complex problems require planning
Axio has ensured a continuous cybersecurity improvement process we can build upon, saving time while ensuring strong controls and cyber posture. This was no short task, considering the complexity and scope of our organization of half a million employees.
CISO, independent agency of the United States government.
Our Promise to Support the Public Sector
Over the past decade, Axio has helped Federal Government clients design and build resilient information security programs, supporting Chief Information Security Officers in their strategic initiatives. We have helped accelerate advanced cyber programs at some of the largest federal entities in logistics and energy, as well as support compliance standards at the state level for education.
Guidance for internal and external cyber risk
The need for external collaboration with various third parties increases the attack surface. Information security has become a top priority to ensure confidentiality, integrity, and availability. The Axio360 platform was designed to identify these weaknesses in your cybersecurity program. We support the top frameworks and maturity models such as NIST CSF, CIS Critical Security Controls, C2M2, CMMC, and many others.
Ensure compliance to streamline essential projects
Demonstrating compliance should not be a bottleneck to improving the quality of federal services. Instead, compliance should be streamlined to ensure continuity and safety. Compliance initiatives have often been perceived as daunting, necessitating many hours of laborious checklists and analysis. Axio360 accelerates compliance for cybersecurity, providing a centralized platform to align critical stakeholders to understand and communicate cybersecurity improvement. The Axio360 platform was designed with collaboration in mind with built-in sharing, visual roadmap planning, and evidence documentation.
Critical infrastructure is our expertise
Axio has a long history of developing resilient cybersecurity programs for the public sector. Our staff architected the cybersecurity capability maturity model (C2M2) in close collaboration with the Department of Energy. The model has become the industry standard for operators of critical infrastructure who demand a comprehensive understanding of their unique cyber risks. Over the past decade, we have had the privilege of sharing our expertise in cyber-risk management with some of the nation's top power and utility operators. Beyond identifying weak spots in cyber programs, Axio's methodology focuses on quantifying susceptible cyber-risk scenarios to analyze exactly how much is at stake financially.
Watch Bob Dudley, the former CEO of BP, discuss how to prepare for catastrophic risks