Risk-based cybersecurity
Despite increasing investment in cybersecurity tools and personnel, cyber-attacks continue to cripple businesses. Time is of the essence, and every action a security leader takes needs to advance the goal of risk reduction. If you can't baseline your cybersecurity program against existing standards and identify the risks that could most impact your bottom line, you will not attain the resources and stakeholder alignment to build a successful cyber program. Cybersecurity is not a technical issue but a business problem that must align with the organization's strategy.
Quick and easy methodology that delivers presentation-ready results
Focus on the risks that have the largest effect on the organization's strategy and balance sheet
Effectively communicate cyber risks and solutions across the entire organization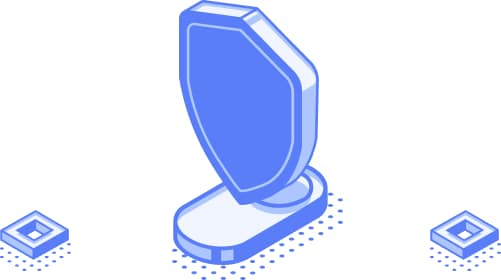 We wrote the textbook on cybersecurity standards
Since 2016, Axio has answered the most critical cybersecurity risk questions for our clients. We architected industry standard frameworks such as C2M2 and contributed to the development of NIST CSF. The foundation of our flagship product, the Axio360 platform, is based on our years of testing and refinement in the real world. The result is an innovative platform that will use your current maturity towards meeting compliance standards to understand your top cyber risks so you can make the best technical and operational decisions.
Meet cybersecurity standards, quantify risk, and address insurance coverage gaps all in a single platform
Benchmark your organization over time and against your anonymized peers
Uncover gaps and create a visual roadmap based on the organization's target state
We understand mission critical environments and their risks
The Axio360 platform is designed for self-sufficiency, and users don't need a Ph.D. in statistics to get started. In as little as two days, you can learn the impact of your top cyber risks and decide which controls will most reduce the financial impact of an attack. While our method is easy to implement, Axio has supported over 2,000 organizations with complex IT and OT environments in critical infrastructure, healthcare, manufacturing, information technology, and financial services.
We leverage a scenario-based approach by first defining the largest risks that are unique to each organization
We are trusted by the world's leading critical infrastructure operators
Collaboration that doesn't slow you down and does not require training in our statistical methodology
Reporting and actionable insights for everyone in your organization
The language of cybersecurity loses its power when it's limited to the bits and bytes of technical status updates. We enable meaningful communication that lets you clearly explain the risks that matter to the business in financial terms and why you need to invest in certain technologies, make operational changes, or transfer risk utilizing cyber insurance. With Axio360, cybersecurity helps drive the business's strategy, ensuring security does not hinder progress.
Reports designed for executives and Board members to understand how security initiatives will reduce the financial impact of an attack
Architect a roadmap that protects the most strategic parts of the business
Output you can clearly understand that results in decisions you can defend
Real-world cyber risk management