Quantified Risk Management
Gain financial visibility for every cybersecurity decision.
Product Brochure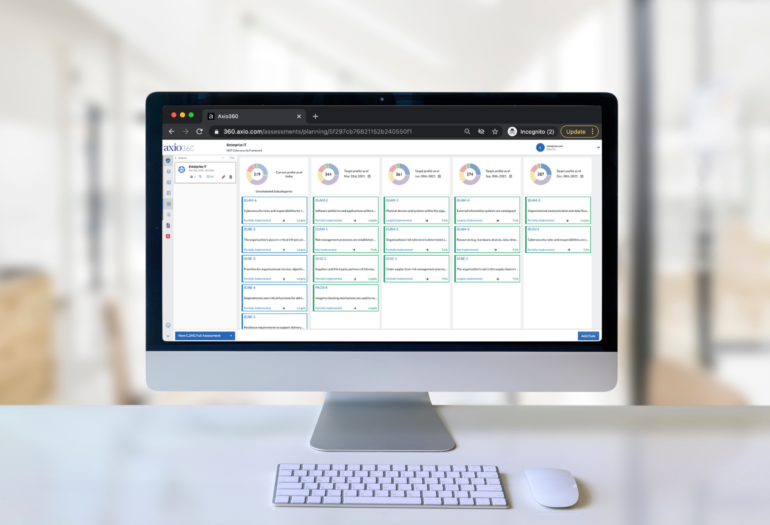 Cyber Program Planning and Management
Manage and improve the health of your cyber program with company-wide transparency.
Access and benchmark your program using industry-standard frameworks like the NIST CSF and the C2M2.
Create and manage a workplan for improvement.
Continually share progress with company leadership and the board with dynamic dashboards and generated reports.
Learn More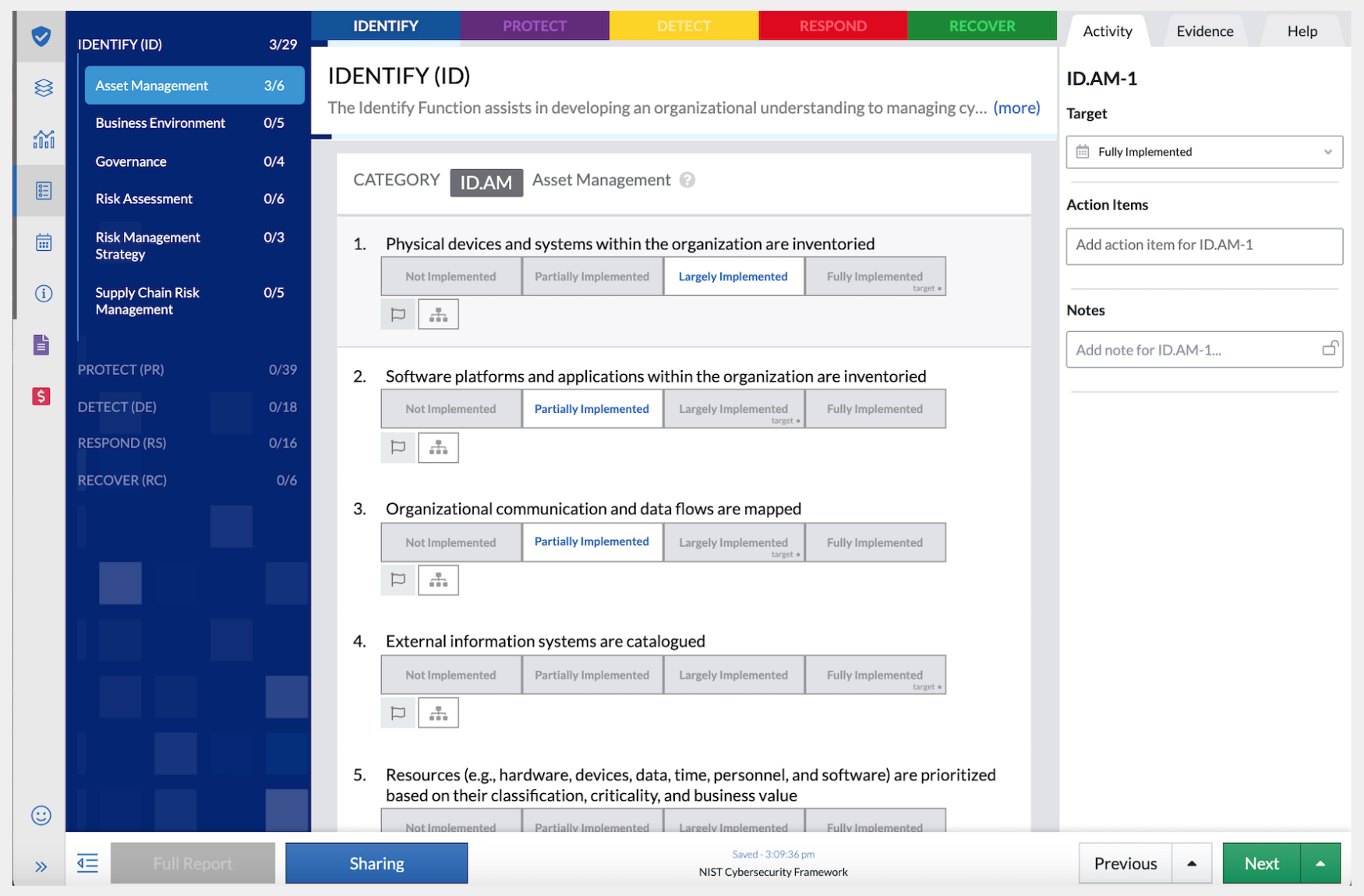 Cyber Risk Quantification
Quantify the potential impact of cyber incidents in financial terms.
Axio360 helps you identify all relevant, potential cyber risks across business units and threat vectors that you may not have previously considered.
Estimate all-in costs of exposure, using our formula builders and pre-built models, and evaluate how specific controls and mitigations will reduce your risk.
Get recommendations based on identified program gaps.
Report on your cybersecurity program and progress in the language that business leaders understand: financial impact.
Learn More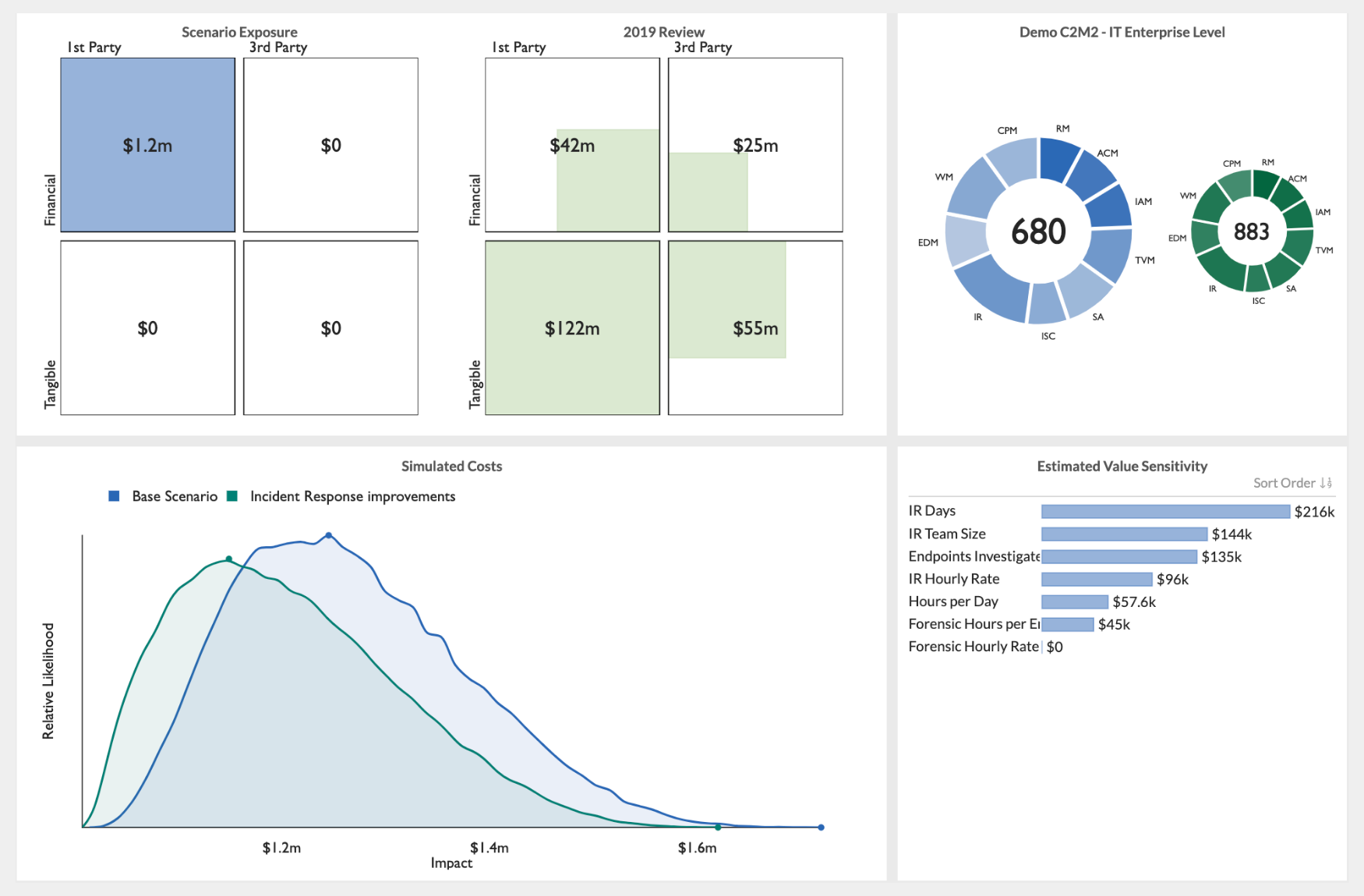 Insurance Stress Test
Determine what financial resources you have available to recover from cyber events.
Our AI-powered platform analyzes your insurance policies and detects problematic language indicating lack of coverage.
Identify and address the gaps between your insurance coverage and quantified exposure.
Partner with our experts to assess recovery potential based on your insurance policies, contracts, and compliance with cybersecurity standards.
Learn More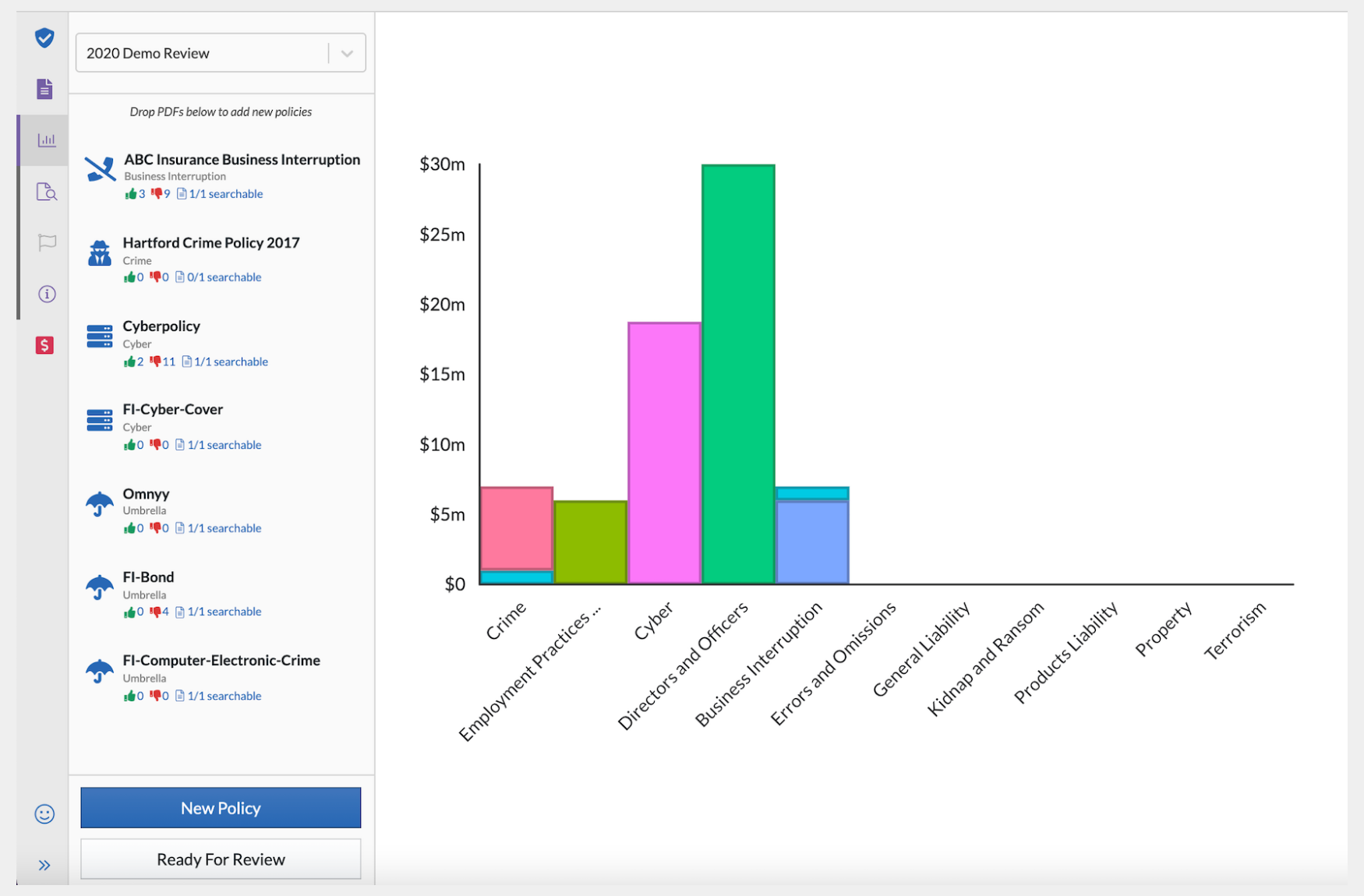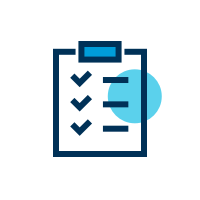 Prioritization
Axio360 arms you with the insights to make informed decisions and effectively prioritize investments that optimize and balance cyber risk protection and transfer.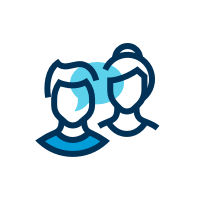 Personalized support
Axio is committed to your success. We partner with you to onboard your team and to ensure that your cybersecurity program is on track with workshops and ongoing consulting.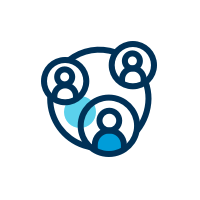 Many Teams, One Platform
Unify security and risk advisors, insurance buyers, financial experts, executives, and directors by speaking in a language everyone understands: financial impact.
Take the first step toward minimizing your cyber risk.
Get Started