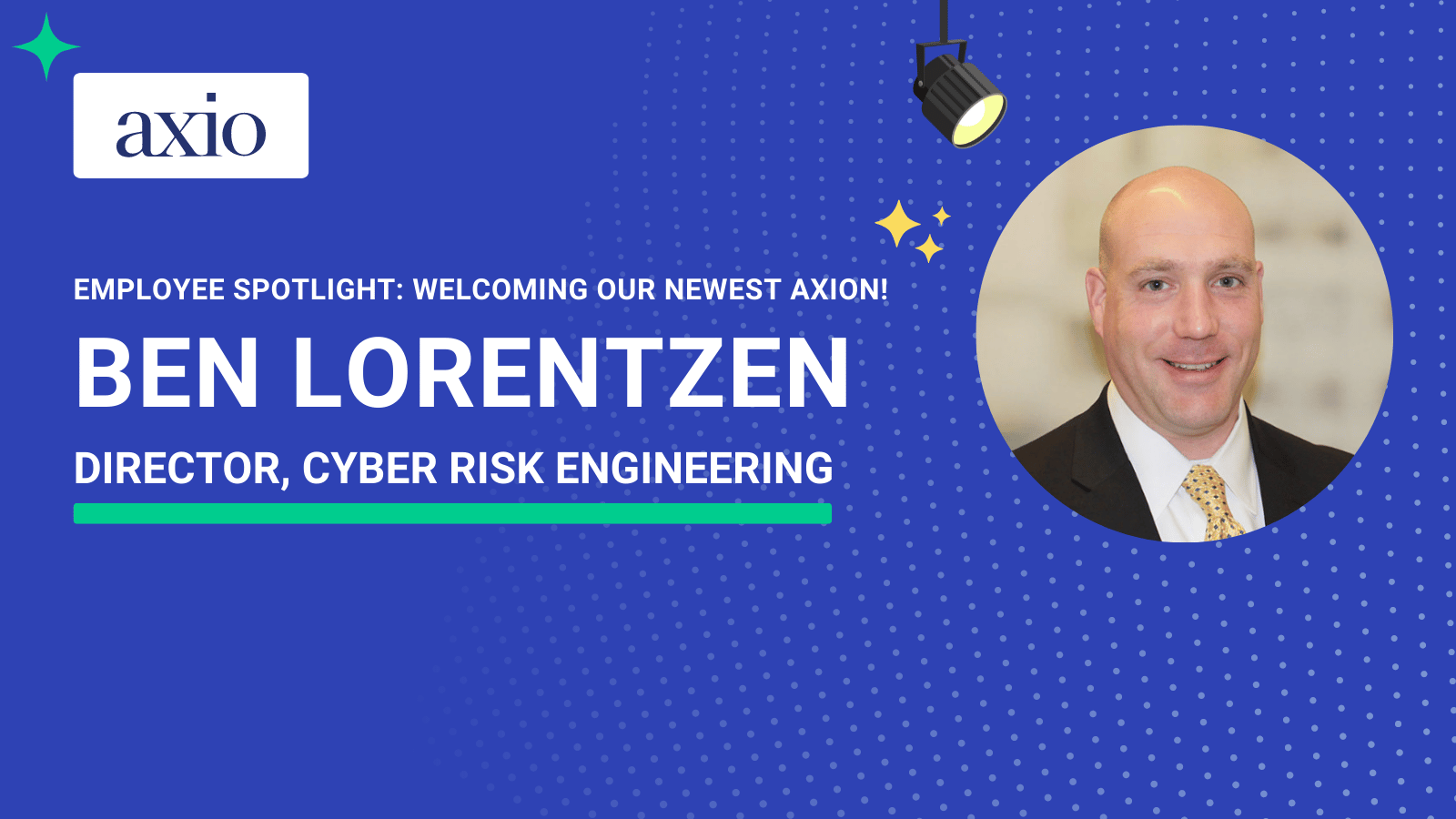 We're excited to welcome Ben Lorentzen as the newest member of the Axio team. Ben joins us as Director of Cyber Risk Engineering. Read on to learn more about Ben's background, career path, and why he decided to join us at Axio.
How did you get started in cybersecurity?   
Coming from the military, everything is about supporting operations to achieve their mission. My role was to enable operations by providing command and control networks and their associated information technology and cybersecurity stacks.
Why do you enjoy working in cybersecurity?  
Taking that operations mindset into the business world; it's about making decisions that ensure the cyber spend aligns with board risk tolerance and the business's mission. This role excites me because it allows me to help businesses understand their cyber gaps and associated risks in dollars and cents, the universal business language.
What hobbies do you enjoy outside of work?  
I really enjoy spending time outdoors doing anything from dropping a line to sitting around a campfire with my family and two dogs.
Welcome to Axio, Ben! We're thrilled to welcome you to our growing, vibrant team!