Axio would like to congratulate Lisa Young,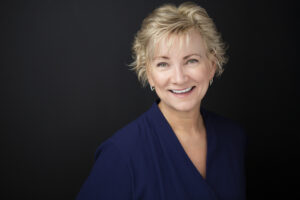 Vice President of Cyber Risk Engineering for her appointment to the Board of Directors of (ISC)², the world's largest nonprofit association of certified cybersecurity professionals.
The association is considered the gold standard in cybersecurity accreditation and a rite of passage for cybersecurity leaders. Many of the association's 140,000 members hold senior executive titles such as CEO, CSO, CTO, CIO, and CISO. Since 1989, ISC(2) has been responsible for providing quality education, mentorship, and thought leadership to its members and the broader community.
"It's an honor to join (ISC)²'s prestigious Board of Directors. I plan to use my analytical, problem-solving, and communication skills to listen to members, motivate fellow board peers, and create and enforce timelines to prioritize the goals that align with the vision," said Lisa Young.  "I look forward to applying my expertise in corporate insurance portfolio review, which ranges from cybersecurity to product liability, knowledge to this opportunity."
Read the full press release here.