Outsourcing software and services requires comprehensive risk management
Today's business climate necessitates digital connectivity and integration with external parties. Corporate growth and process optimization rely on a complex network of relationships, data sharing, and an agreed level of trust. Cyber risks, however, are increasing in sophistication and impact. Security controls governing third-party access to corporate networks must be verified and documented. Axio360 provides a holistic approach to understanding and minimizing third-party and vendor digital risk.
Continuous assessment monitors the threat landscape
There are many third parties your organization may be integrating and working with, such as suppliers, manufacturers, service providers, affiliates, distributors, resellers, brokers, and agents. Every organization has its own cybersecurity standards and levels of control adoption. Axio360 lets you immediately determine an organization's cyber posture through outside-in security index scores based on a scan of their digital footprint, including:
Breach likelihood projection
Indexes of corporate records, including Personally Identifiable Information (PII)
Exposed credentials on the dark web
Determine your third-party cyber exposure in financial terms
New business relationships create new cyber risk scenarios. Axio360 uses cyber risk quantification to determine the impact of these scenarios on your business. Axio-expert modeled risk scenarios are specific to your industry and are stress-tested against a selection of your insurance policies to understand gaps and exposure. Will you survive if an event occurs? How much is at stake?
Rapidly understand the financial impact of your major threats with QuickQuant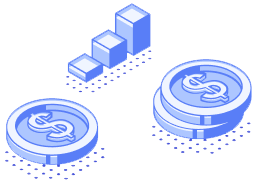 Use defined data for executive decision making
To understand your third-party risk and make the best decisions, it's important to have strong communication tools and visual dashboards. Axio360 displays a risk summary with the calculated loss per occurrence mapped against your insurance coverage. This easy-to-understand view lets you determine if more analysis is required to trust a third party or if specific mitigating controls will be necessary to reduce exposure before proceeding with the relationship.
Get our leadership guide on translating cyber risks to leadership
The supply chain is only getting more vulnerable
As cyber threats continue to multiply, organizations must continually inspect and verify the security surrounding their suppliers. As recent supply disruptions have demonstrated, organizations that are slow to respond to an incident will face immediate loss of revenue and impact brand integrity. Organizations need to prepare for future supply chain disruptions by modeling the cyber risk scenarios pertinent to their business and sector. Axio360 allows you to align cybersecurity to your broader business objectives. Through cyber risk quantification, you can uncover where you're most vulnerable and determine the optimal solution to mitigate risk.
Get our guide on preparing for catastrophic ransomware scenarios
Take the next step and see it live!