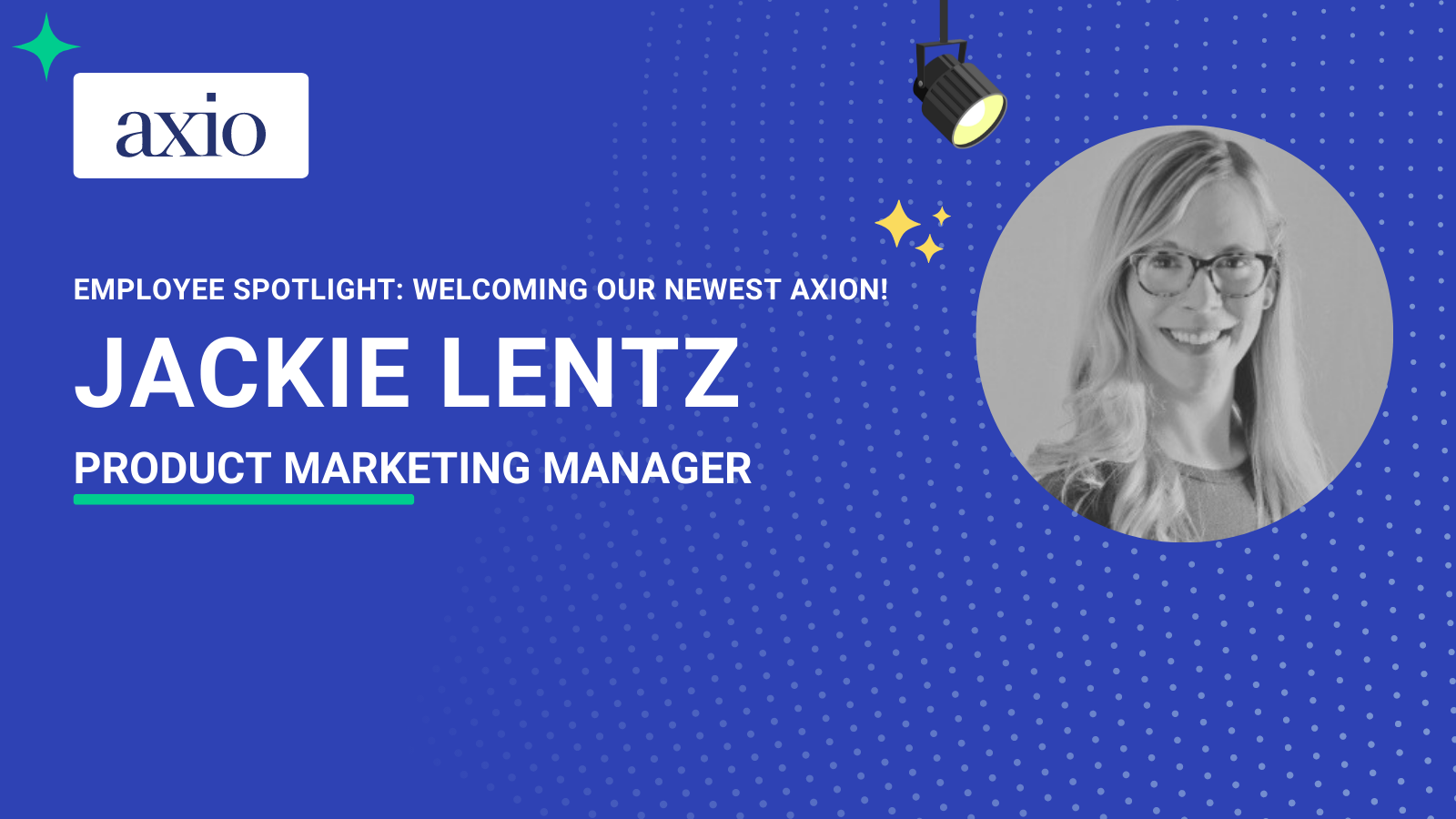 As we continue to grow our Axio family, we're turning the spotlight on our newest members. Today, we're excited to welcome Jackie Lentz to the team. Jackie has a decade of experience in the IT industry with a focus on cybersecurity since 2015 and has recently joined us after her time as a project consultant and business manager at a boutique IAM consulting company out of NYC.
What is your history with cybersecurity?
I started my career as a research analyst in information technology, which is an incredibly broad area. Looking for something more specific, I initially took a client-facing role at a PAM cybersecurity start-up, which led to other opportunities in product operations and product management, most recently as a consultant at an IAM firm.
What interests you about cybersecurity?
Cybersecurity is something that affects everyone, and I mean everyone, whether you work in the industry or not. For it to be effective, it should be accessible and usable. Understanding the evolving challenges in our threat landscape and creating useful content that will reach end-users in a meaningful way is a fun challenge (with the bonus of continuing my education every day).
What are you looking forward to in your new role at Axio?
My career path has been uniquely exciting because I've had the opportunity to work at several smaller tech companies where each team member's contributions are tangible. There is a huge sense of fulfillment gained by actively participating in shaping the growth of a business that you believe in. Other Axions I've talked to share this sentiment, and I'm excited to add to their accomplishments.
What hobbies do you enjoy outside of work?
Cooking – I love food, and I love experimenting with new recipes and kitchen gadgets. Traveling, although that hobby has been a bit hampered over the last few years. And reading – I just started the final book of the Wheel of Time series, have a couple pop culture autobiographies on deck, and am wishing, hoping, praying for the day when George R.R. Martin finishes The Winds of Winter.
Any pets?
I have a 12-year-old, fluffy gray and white cat named Percy. He is a professional scammer and will do his best to get treats by convincing any visitors that I don't feed him.
Welcome to Axio, Jackie! We're thrilled to welcome you to our growing, vibrant team!