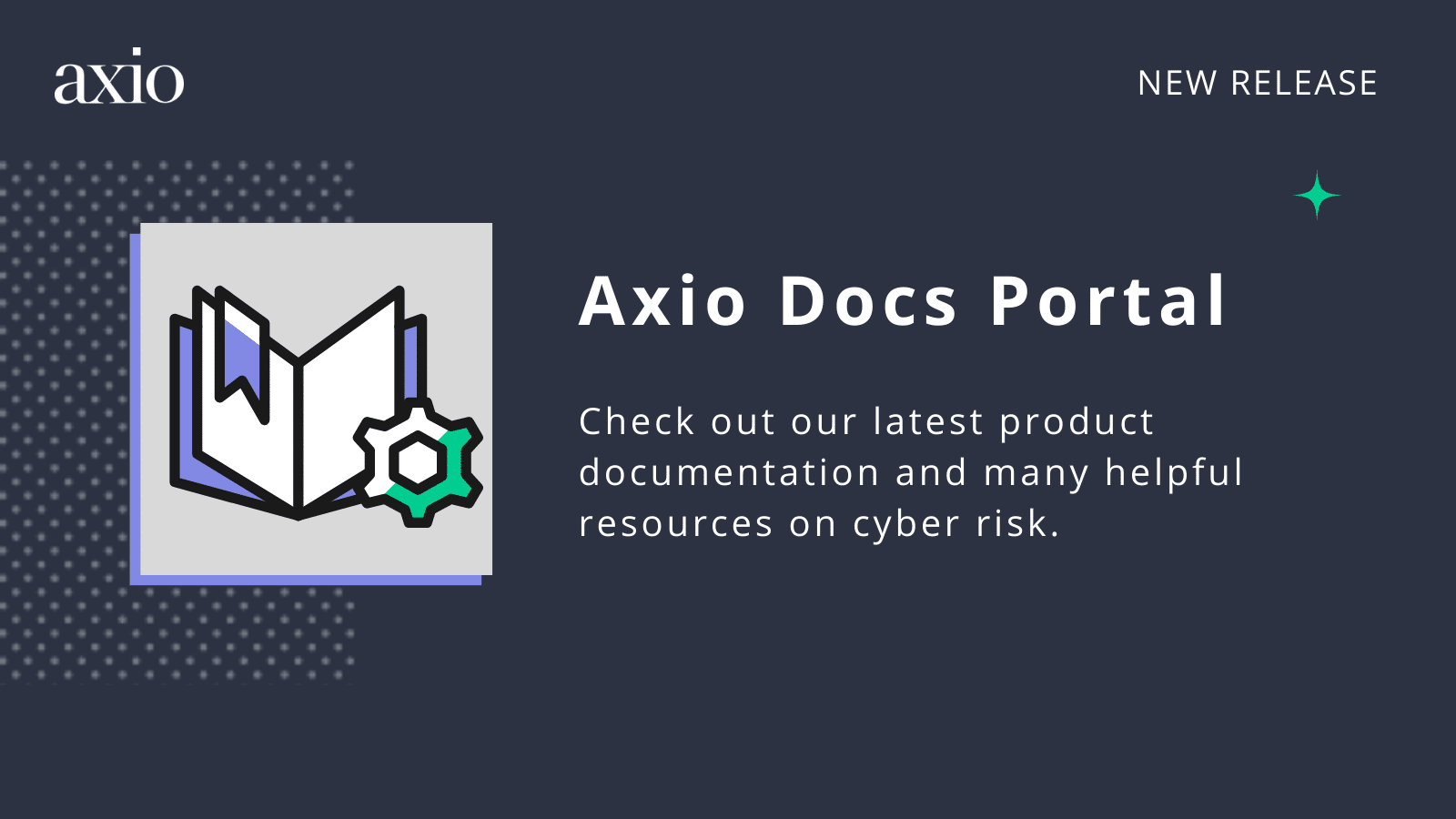 We're pleased to announce the launch of our new product documentation portal! Powered by GitBook, the new portal offers a more complete set of documentation for security practitioners, Axio customers, and the broader cybersecurity community.
The content is designed to be a part of a living and breathing repository of knowledge and will evolve as our Axio360 product evolves.
With the portal launch, Axio provides a What's New article in alignment with our Axio360 platform deployments to keep customers up to date on the latest product changes.
We welcome you to explore the various sections of the portal:
What's New

: Product changes, new features, resolved issues, and access to the changelog.

The Axio360 Platform

: A single point of truth on getting started and using our integrated risk management platform.

What Is Cyber Risk

: A detailed definition for industry newcomers and cyber veterans.

Cyber Risk Quantification

: Explaining Axio's unique methodology.

Planning and Running a Quantification Workshop

: Tips and tricks, constantly updated for optimal success.

Glossary

: Terms you need to know as a cyber risk practitioner.

Axio Definitions and Resources

: Unique language and terms.
Axio Support Policy
You can also leave instant feedback via the feedback button or send us comments and suggestions via email. Check it out, and let us know what you think!