Provide a single platform to your client's that helps them meet compliance standards, analyze financial cyber risks, and ensure their insurance portfolio provides the ability to recover
Provide your customers the only platform built by the same team that that literally wrote the textbook on cyber maturity
Challenge
Become a trusted cyber risk advisor
Why
Cybersecurity is a top business problem executives know they need to better understand
Solutions
Reduce risk and enable meaningful cyber communication and collaboration
Differentiate your solution offerings with a single platform for quick and easy assessment and risk quantification
As a systems integrator, you can use Axio360 to differentiate your solution offerings beyond the world of cybersecurity assessments. As qualitative tools, assessments are necessary building blocks for building enterprise cybersecurity standards and ensuring compliance. However, it's important to demonstrate which security initiatives will best reduce risk.
The Axio360 platform offers a multitude of assessments at your disposal combined with the necessary risk quantification to plan the next set of security investments to address collaboratively.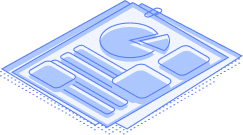 Scalability for revenue growth
Axio360 offers unlimited licensing for rapid scaling and project completion. Digital transformation necessitates cybersecurity maturity and compliance assessments to move away from spreadsheets and into a more dynamic repository that can be integrated with other mechanisms for cyber risk decisions. The platform is designed to be easily customizable for a client's internal systems such as ServiceNow and Zendesk.
Dedicated onboarding and support
Axio experts have been involved in some of the most complex cybersecurity programs in the world – from the world's largest logistics operators, global financial services organizations, and healthcare providers. With roots from Carnegie Mellon's Software Engineering Institute, Axio staff have also developed cybersecurity boot camps for underwriters at one of the world's largest insurance carriers. Working close with cyber product teams, general counsel, and regional executives, they have trained over 300 underwriters on the unique Axio360 methodology. All of our knowledge is readily available in our learning management system.
See what executives and Boards expect from CISO reporting